Pizza is something we can all enjoy, whether you are a meat lover or not. Create your own base and adorn with toppings of your choice. Summers are great for BBQs but now a new love is sweeping the UK – the outdoor pizza oven. This particular oven – the DeliVita Outdoor Pizza Oven is brand new and fully stocked with everything you need to create the best authentic pizza outdoors.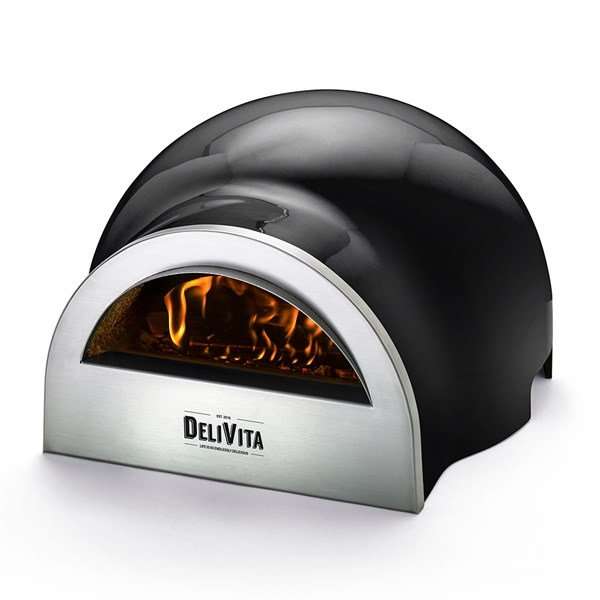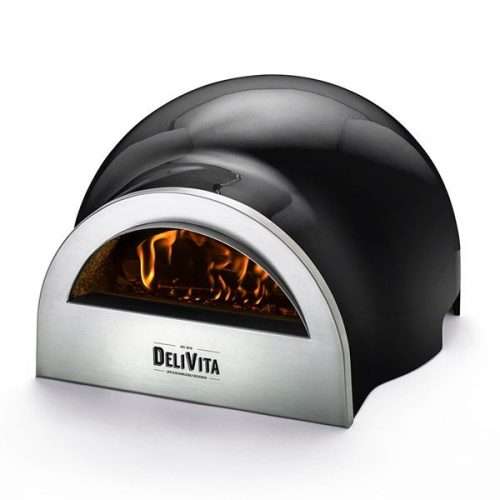 The pizza oven takes only 25 minutes to reach full temperature. After that simply place the pizza on the Pizza Peel so you can get the pizza in the right position for cooking whilst standing back yourself.
To keep your pizza oven in perfect order it comes with a tailored cover that will help protect it from the outside elements.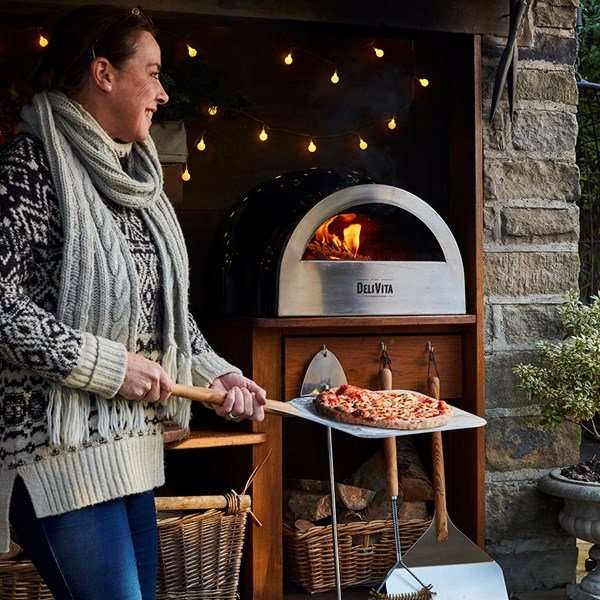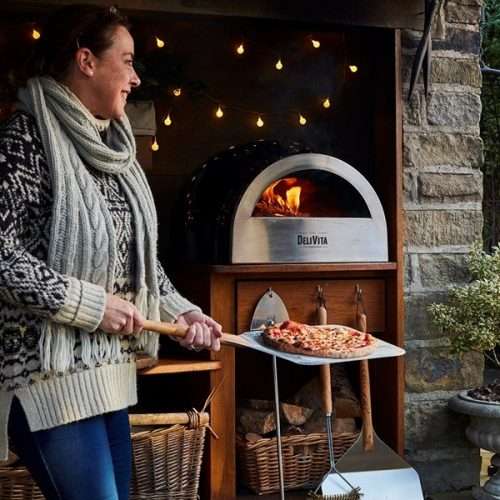 The pizza oven comes with all the tools you need to create the perfect pizza.
Wood-fired oven
Wood starter pack
Dough scraper
Prod and blow tool
Oven brush
Pizza cutter
Pizza peel
All weather oven cover (protects your oven from frost and persistent rain)
Starter pack of organic vegan dough (12 pack)