Now you can stay cool all day and night with the 3 In 1 Portable Air Conditioner. The unit is small and powerful and will help you to cool down any room in your home during the hot weather. It has lots of features so you can get the best out of the air conditioner. Grab this great deal from Wowcher before it expires on 23 May 24.
3 In 1 Portable Air Conditioner – Just £19.99 – Save 78%
RRP £89.99 – Grab a great today before it goes.
Air Conditioner: Get a mini portable air conditioner.
3-In-1 Cooler: This portable air conditioner has three different functions such as air cooling, humidifying, and purifying.
Multiple Speeds: This air conditioner also has three different fan speeds and is highly energy saving as its power is supplied by a USB port and can last for more than four hours.
Low Noise: Works effectively at a low noise level so you can have a peaceful night's sleep.
Portable: Features a portable and compact design so you can easily take it on the go with you.
Size: 15.1cm x 14.5cm x 13.6cm.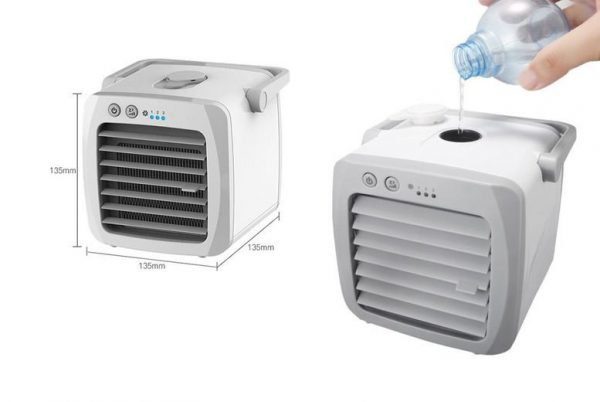 In Demand with over 952 bought up to 24 Jul 22.